Nicola McWilliams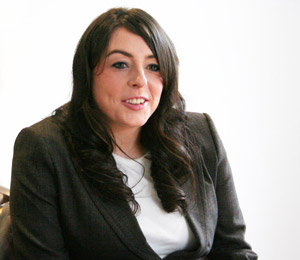 I graduated from Queen's University, Belfast with a 2:1 Honors Degree in Law in 2002 before attending the institute of legal studies and qualifying as a solicitor in 2004. I specialise in Matrimonial and Family Law and have gained vast experience throughout the five years I have been working for Bernard Campbell & Company.
I have broad experience in all areas of matrimonial law, including Separation and Divorce, Financial Settlements, Domestic Violence proceedings, Children's Order matters and Care & Adoption proceedings. I am accredited member of the Children's Order Panel.
I understand that matrimonial breakups and family disputes can be a very difficult time and there are a lot of questions each individual may have. You will initially meet with myself to discuss your case and will be fully advised on all your options. If necessary I will complete the relevant legal aid forms, draft any court proceedings and attend court with you, to enable you to feel confident and reassured during this difficult time. If your case is more complex this will be discussed with you and a barrister may be instructed and I will on your behalf instruct counsel, attend any consultations with yourself and counsel and also attend court with yourself and counsel.
Throughout your case you I will be available to answer any queries which you may have and to advise on any issues that may arise.