Zara Webber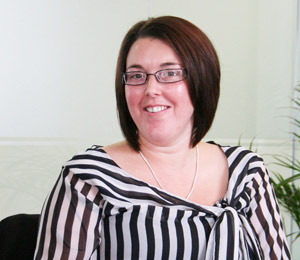 I gained my Law Degree with Honours from the University of Aberdeen, Scotland in 2001. After this time I moved to London to transfer my skills into English Law and in 2005, following two years postgraduate study at the College of Law, achieving a Commendation in Legal Practice and two years training in a busy high street practice I became a fully qualified solicitor. For the two years that followed I moved to Devon to practice before finally returning to my home city of Belfast in January 2007. Upon my return I became qualified to practice in both English and Northern Irish Law. Since my qualification in 2005 my main areas of expertise have been in Property, Wills and Probate and I can honestly say I enjoy my job! I joined Bernard Campbell & Co in December 2008 and since that time I have headed up this department in the Belfast Office with the help of my very competent secretary and the support of the Partners and other staff members.
I am fully aware, not only from my capacity as Solicitor but also personal experience, that the age old belief that buying a house is one of the most stressful tasks a person will ever undertake is true and I believe my role as your solicitor is to take as much stress out of the process as possible whether you are a first time buyer or boosting your portfolio, or even simply re-mortgaging, transferring equity or taking on a lease or tenancy. I achieve this by meeting/talking with you as often as you need and ensuring that all aspects of your transaction are explained to you. I prefer to do this face-to-face and will always make myself available to meet your needs. I am exeprienced in all property matters whether residential or commercial and will deal with any query you have as efficiently as possible.
With regards to Wills and Probate, I understand that writing a Will is probably one of the most significant and difficult tasks a person will undertake and I am there to help make the big decisons with as much advice and guidance as you require. The same is true also in dealing with Probate.
As with my role as your Conveyancing Solicitor, all times I guarantee confidentiality and sensitivity to your needs.